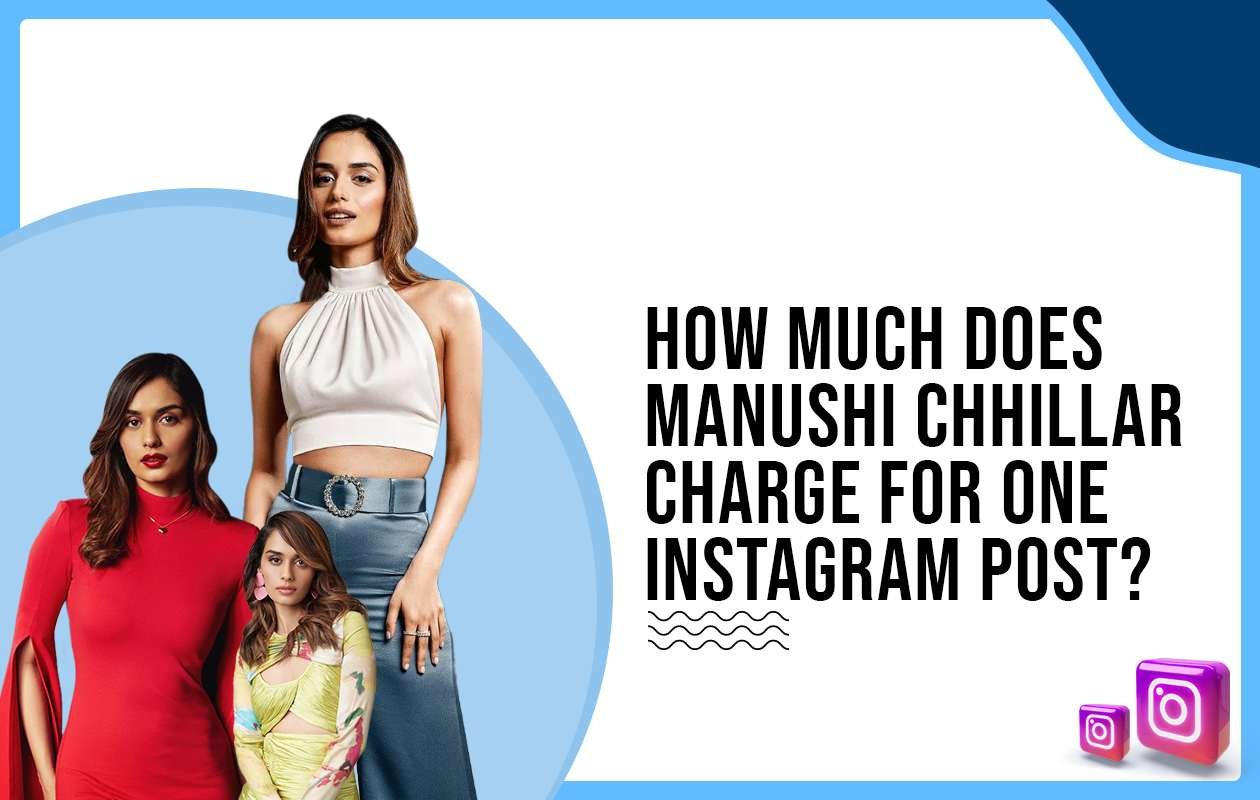 How much did Manushi Chhillar charge for one Instagram post?
"Which profession should receive the highest salary in the world?" Chhillar answered, "A mother's profession should receive the highest salary and respect in the world." Her response garnered her widespread recognition and helped her win the title.
Manushi Chillar, the Instagram sensation, the diva, the heartthrob of millions of people. With a growing audience of over 6.4M, she is an Indian actress and model. She won the Miss World 2017 pageant title and won the trophy and millions of hearts.
The gorgeous human is the daughter of two doctors, Dr. Neelam Chillar and Dr. Mitra Baso Chillar; hailing from a medical background, she pursued an MBBS from Bhagat Phool Singh Government Medical College for Women for a brief period and then took her sot at modeling and acting, and boy, are we glad she did!
She was an aspiring gynecologist and cardiac surgeon and is a successful model and an exceptional actor; being a part of the National School of Drama family, she landed her debut in Bollywood with Yash Raj Films opposite Akshay Kumar in ' Samrat Prithviraj' as 'Princess Sanyogita.' However, the movie didn't perform per Box Office standards Manushi got to live her dream of working with her admired director! The response to Manushi's character was massive; her fans adored seeing her on the big screen.
She brought in a big victory for India, and her winning answer still has us wooed.
"Which profession should receive the highest salary in the world?" Chhillar answered, "A mother's profession should receive the highest salary and respect in the world."
Along with being a model, an actor, and a full-time influencer, she is also an adventure junkie and a Kuchipudi dancer. The diva adores going on thrilling adventurous expeditions like paragliding, bungee jumping, snorkeling, and scuba diving. Her fitness regime is followed by many young girls who look up to her as an inspiration.
---
Manushi Chillar: The life of a beauty pageant winner
Also trained in classical dancing, Kuchipudi, Manushi relieves her stress by dancing her heart out and loves every part of it. Millions follow her excruciatingly efficient fitness regime. Being a student at Miranda House for a brief period, she did most of her schooling in her hometown, Sonipat. The model is extremely humble and enjoys staying close to reality.
She used her fame to broadcast information about menstruation; also the initiator of 'Project Shakti,' she visited around 20 villages all over India and educated over 5000 females about menstruation and how to maintain proper menstrual hygiene. Her social campaigns are a major success considering she brought glory to India, thus making a name for herself.
Instagram: An income source for Manushi Chillar
With a big family of 6.4M as of 2023, Manushi Chillar has always stayed in the headlines after her big win for India. She collaborates with high-end brands often and shares about it on her Instagram handle. The charges for her Instagram are on the higher end, and they are bound to be considering how the young diva managed to score the title of Miss World for India in 2017
Instagram Story- 2- 3lac
Instagram reel- 3- 5lac
Instagram static- 1- 2lac
Instagram carousel- 2- 3lac
---
Some lesser-known facts about Manushi Chillar
The model is a big adventure junkie and enjoys spending her Sundays on the golf course
She is the ambassador for Adidas.
She truly believes, and I quote, "The sky is the limit, we are limitless, and so are our dreams; we must never doubt ourselves."
She is one of the few individuals who have cleared the All India Medical Test on their first attempt.
She is professionally trained in Kuchipudi dancing and enjoys doing it whenever she has time on her hands