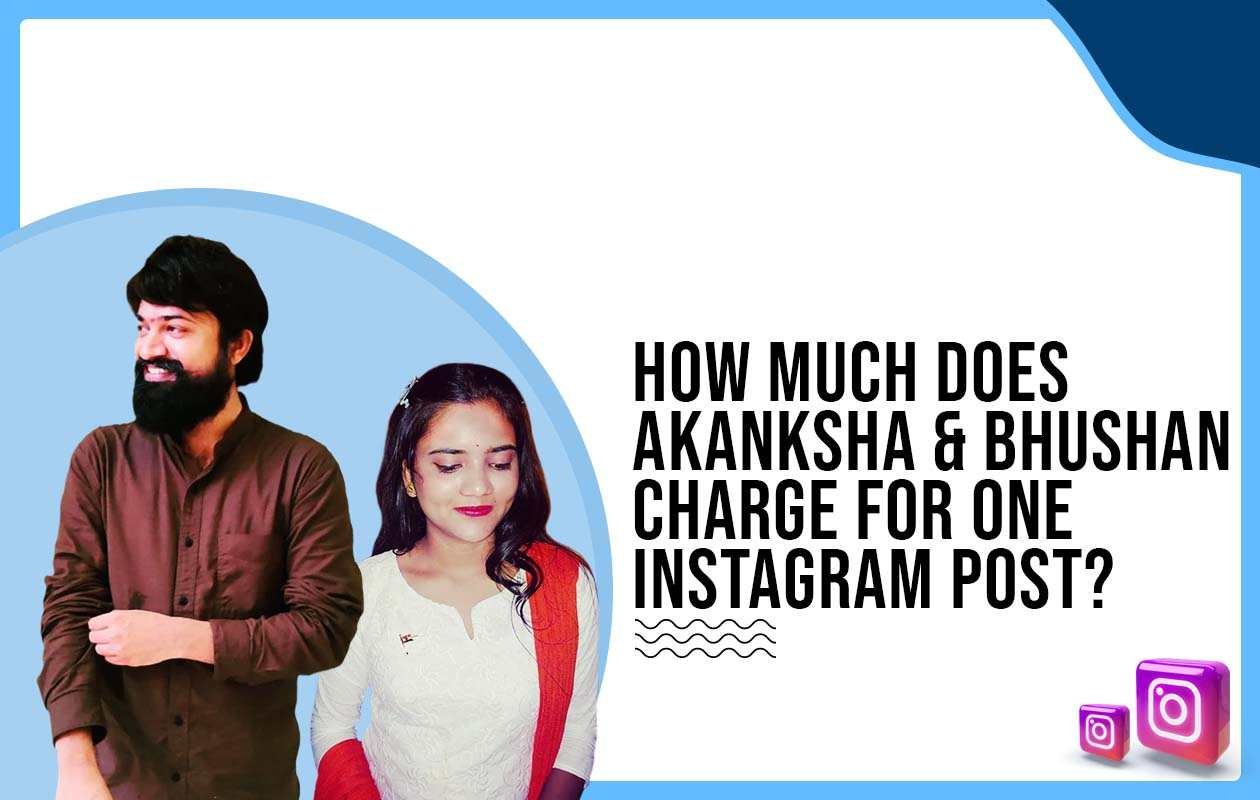 How much does Akanksha & Bhushan charge to post on Instagram?
Food blogging has recently risen to new heights, unmasking the wonders of international cuisines and the untold stories behind their creation. Blogs, like the one run by Akanksha and Bhushan, have become a part of our everyday life, delighting us with their tales of tantalizing tastes, vibrant visuals, and engaging narratives.
This blog isn't just about sharing recipes, it's about exploring food cultures, showcasing the unappreciated art of home cooking, and diving into the experiences and stories that unfold within the heart of a kitchen. An array of colorful food pictures, insightful cooking tips, and mouthwatering recipes are just a few taps away from the exciting world of food blogging.
---
Celebrating Food: The Story of Akanksha & Bhushan's Blogging Journey
With their love for food and a knack for storytelling, Akanksha and Bhushan, a dynamic culinary duo, have created a virtual haven for food lovers. Combining their culinary skills with an innate sense of aesthetics, they bring an unmatched level of creativity and authenticity to their blog. Their Instagram feed, peppered with a rich variety of dishes, engages followers and encourages them to appreciate and experiment with food. This blog explores their journey, delving into their captivating profiles, careers, and the flavorful world they've built around their passion for food.
Akanksha, a culinary enthusiast, and Bhushan, a food photographer, met by chance at a food festival. Their shared love for food led to a blossoming friendship that eventually turned into a professional collaboration. Thus, their food blog was born, a platform where they could share their passion with others.
Akanksha, with her culinary background, provides an incredible depth of knowledge about various cuisines, ingredients, and techniques. Bhushan, with his keen eye for detail and aesthetics, brings each dish to life with his stunning visuals. Together, they offer an engaging and visually pleasing culinary experience. They've built a significant following, with fans eagerly awaiting each post showcasing mouth-watering dishes and insightful food narratives.
Their journey has been marked by notable achievements including hosting cooking workshops, publishing a cookbook, and being invited as guest judges at culinary competitions. Despite these accomplishments, they remain humble and focused on their shared passion – bringing people closer to food and its history.
A scroll through Akanksha and Bhushan's Instagram feeds is like taking a stroll through an open-air market, with colors, textures, and aromas seeping out from each post. There's a certain magic they weave with their work, which is both heartwarming and inspiring. Whether it's a traditional dish passed down through generations or a modern, fusion recipe, they manage to capture the essence and soul of every dish.
---
Savouring the World with Akanksha & Bhushan
The duo's prominence in the food blogging world has led to collaborations with renowned chefs and food brands. A memorable collaboration was with Chef Raymond Blanc. They recreated his iconic Coquilles Saint-Jacques, a classic French scallop dish, adding their personal twist. The post, coupled with an engaging behind-the-scenes Instagram story, was a massive hit among their followers.
Another facet of their career has been conducting interactive cooking workshops. Their workshops aren't just about teaching recipes; they're about sharing the joy of cooking. They've hosted several such events, with participants leaving with not just a delicious dish but a memorable experience.
The duo is an absolute hit, and here is what they charge to post brand collaborations on Instagram:
Instagram Story- 80 – 90K
Instagram reel- 1 – 2lac
Instagram static- 60 – 70K
Instagram carousel- 70 – 80K