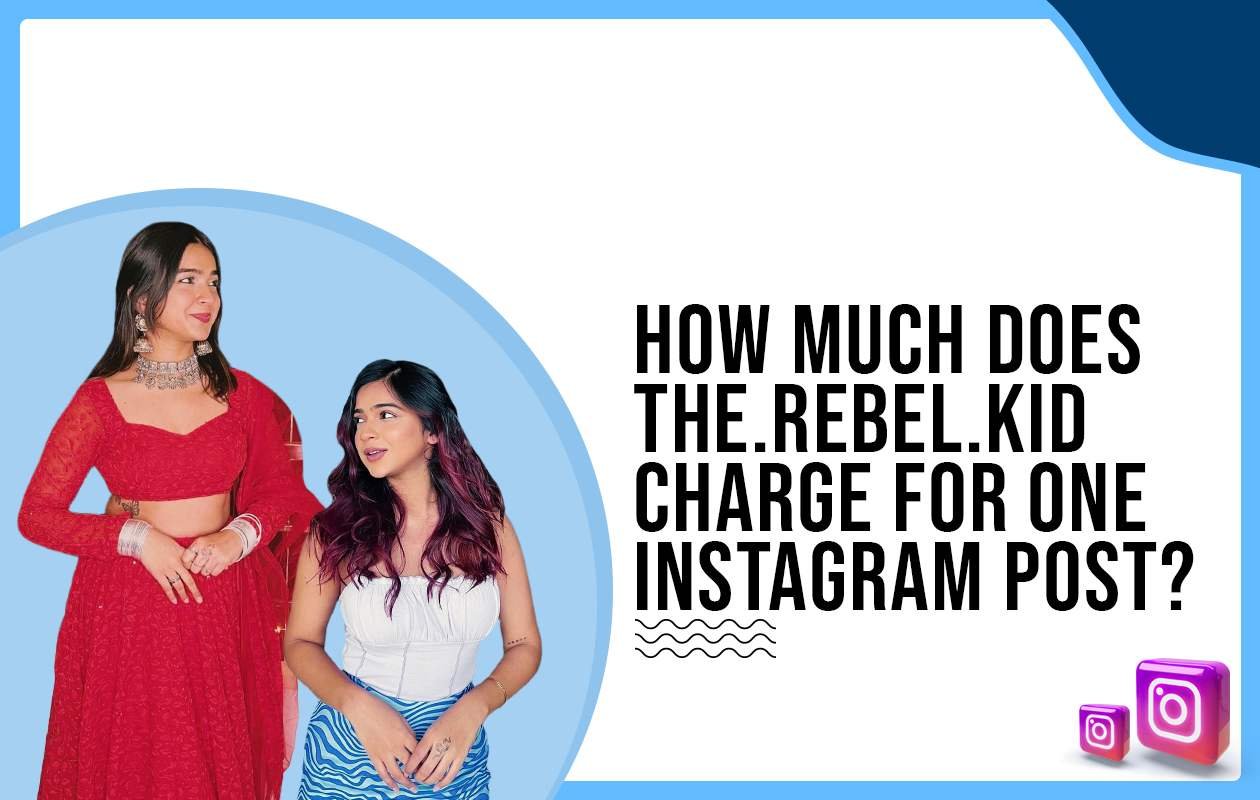 How much does The Rebel Kid charge for One Instagram Post?
At the age of only 21 years old, being able to attain such renown and wealth that one could pay for her parents' vacation, how much proud you could be of yourself? Inspiring enough, isn't it? Apoorva Mukhija, with her Instagram username as The Rebel Kid, is a full-proof example of how much a young kid can be talented and own her life with royalty with all of her hard work and passion.
This Instagram sensation Apoorva is from India, and, in a short period of time, rose to fame. She is highly renowned for sharing her great Instagram photos and quick lip-sync videos. She is well-known for her stunning appearance and adorable grin.
---
The Rebel kid birth date, height, family, career, and more
Apoorva was born in 1998 in Mumbai, India. Her parents, brothers, and she were all raised in Mumbai. She finished her education in Mumbai and completed her graduation. The rebellious kid stands approximately 5 feet 3 inches tall. Despite frequently being pictured enjoying her travels with friends or by herself, this young Gen Z girl chose to go with her parents this time.
Apoorva Mukhija handled all the planning as it was her parents' first travel outside India. She accompanied them to Dubai and saw that they had the time of their lives. She gives all the credit for her success to her parents. She believes that her parents have always made sure they impact her life, whether they are her most significant obstacle or her biggest supporter. Only a little information is there about relationship status for now.
---
The rebel kid's Instagram, Media Debut, and Social Service
Apoorva is a popular Instagram influencer and she is very much active putting up short reels and content. She has a follower count of 761K. Therefore, TheRebelkid Instagram charge for one Instagram post is-
Instagram reel- 5lac – 10lac
Instagram story- 3lac – 4lac
Instagram static- 3lac – 5lac
Instagram carousel- 2lac – 4lac
During her first year of college, Apoorva Mukhija began her career as a content creator. Around 2019, she started her photos and videos on her Instagram account. She did not initially receive much attention, but with time, her reel videos began to receive views. Her Instagram videos were widely shared. Since then, she has been enthralling netizens with her sense of style, witty banter, and travel tales. Her fan base began to grow gradually, and in a relatively short time, she has gathered 761k followers.

Though her primary source of income is Instagram, she also manages a personal YouTube channel where she frequently uploads videos. She primarily uploads humor and lifestyle videos on her YouTube account. Her Desi content, based on real-life events and trends, is skilled at making you laugh.
---
Trivia or Amazing Facts about Therebelkid/ Apoorva
Apoorva aka Therebelkid has a lot of affection for the pets.
Her favorite celebrity who she aspires to be like is Katrina Kaif. She is also very much inspired by Virat Kohli and Shahrukh Khan.