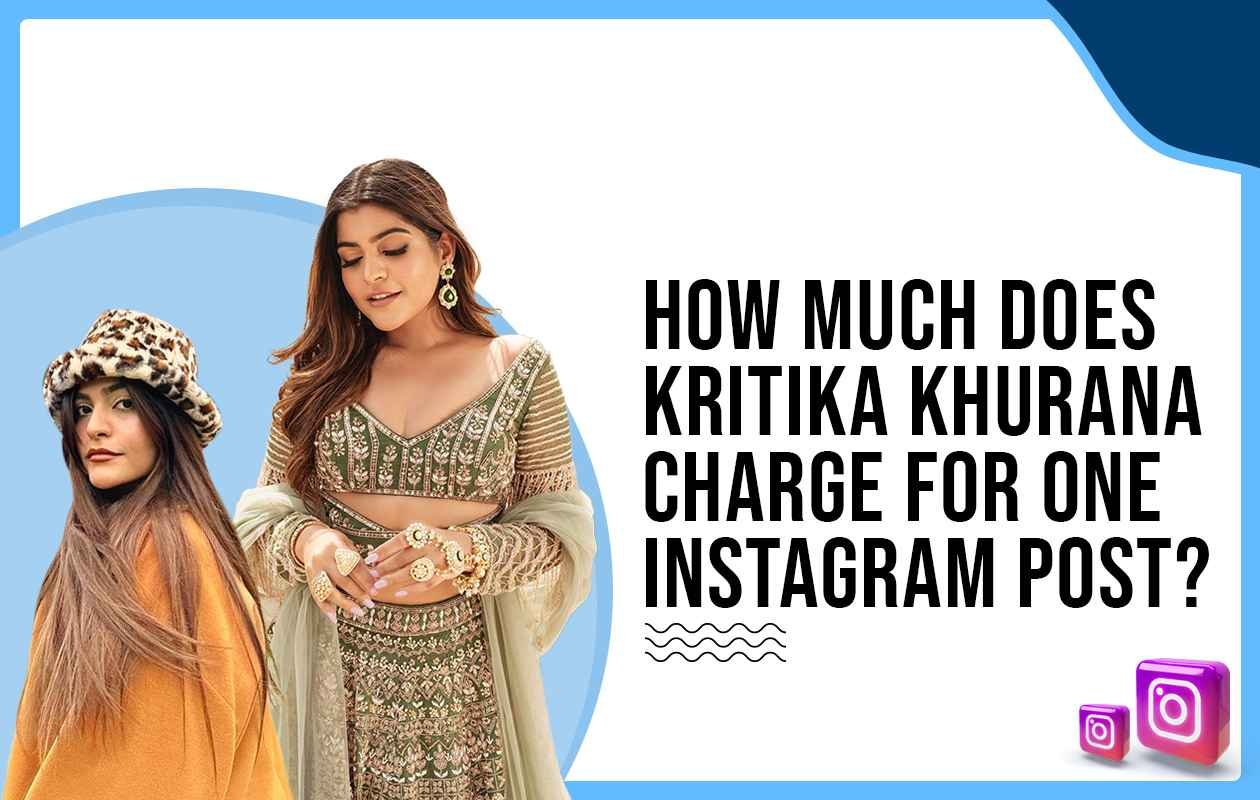 How much did Kritika Khurana charge for one Instagram post
The world of Instagram has been around for years now, and it is safe to say that it has taught us so much. It got us through experiences and ideas that we didn't know existed. It wasn't long ago when we strapped ourselves ready to be wooed by social media, and it sure did take us places. Long back when people were naive and had just been introduced to the idea of connectivity and creativity infused together, we were clueless as to what to expect.
With information floating around us, with brand new experiences, brand new people and developed ideologies it was overwhelming, but it came with millions of surprises, and most of them were good ones.
Tracing our steps back to when fashion influencing was still new, experimenting with looks, being bold enough to put ourselves out there, receiving backlash and criticism, love and admiration on good days. There were some people, that fought through the adversities of going public, fought through slow responses and low market size. One of them was ThatBohoGirl.
Kritika Khurana is one of the pioneers of fashion blogging and influence in India. The chic boho girl had us all swooning with her easy yet chic looks. With over 1.7 million followers on Instagram, Kritika has been the top fashion influencer for quite some time. She stepped into this industry while it was still raw and developing, worked tirelessly for over 8 years and established a name for herself and a prominent position in fashion blogging.
---
Exploring the real life of reel star, Kritika Khurana
The diva started her journey with fashion blogging in 2013, under the pen name of ThatBohoGirl, she gave out fashion tips and hacks, chic yet affordable looks, and her articles grabbed a huge share of the audience interested in learning the art of styling.
Kritika Khurana had a particular interest in architecture after she pursued non-medical in her higher secondary school, but sometimes, we think we want something but our interest lies elsewhere.
Completing her schooling at St. Lawrence Convent School, New Delhi, she later went ahead to do Fashion and Design management at JD institute of London, and that one decision made all the difference in her life. Having a knack to dress up, and experiment with her looks, Kritika also advertises body positivity and self-love. The entire industry of fashion was rather shallow, trying to fit models into the societal standards of beauty and good-looking. It was about time artists took matters into their own hands and brought the change they wanted to see in the world.
In 2013, Kritika Khurrana posted her first OOTD video, and it created a buzz, her sense of style was deeply appreciated by her fans and that is what gave flight to her career as a social media influencer. She later started her Youtube channel by the name of ThatBohoGirl, which has over 797k subscribers as of 2023. She even got married to her sweetheart Aditya Chhabra on 24th April 2022, but later broke ties with him in October 2022. She made a formal announcement of her decision on Instagram, as she considers her fans to be her distant family.
---
Crunching numbers with Kritika Khurana
With over 1.7 million followers on Instagram, the diva is ruling Instagram, winning awards and taking her interest in fashion to the next level. She has inspired millions of people to go out there and experiment, try new looks and never repent. What started as a  hobby is now fueling her dreams, making her the face of numerous brand collaborations.
Here is what she charges to post on her Instagram:
Instagram Story- 70- 80k
Instagram reel- 90k- 1lac
Instagram static- 50- 60k
Instagram carousel- 70-90k