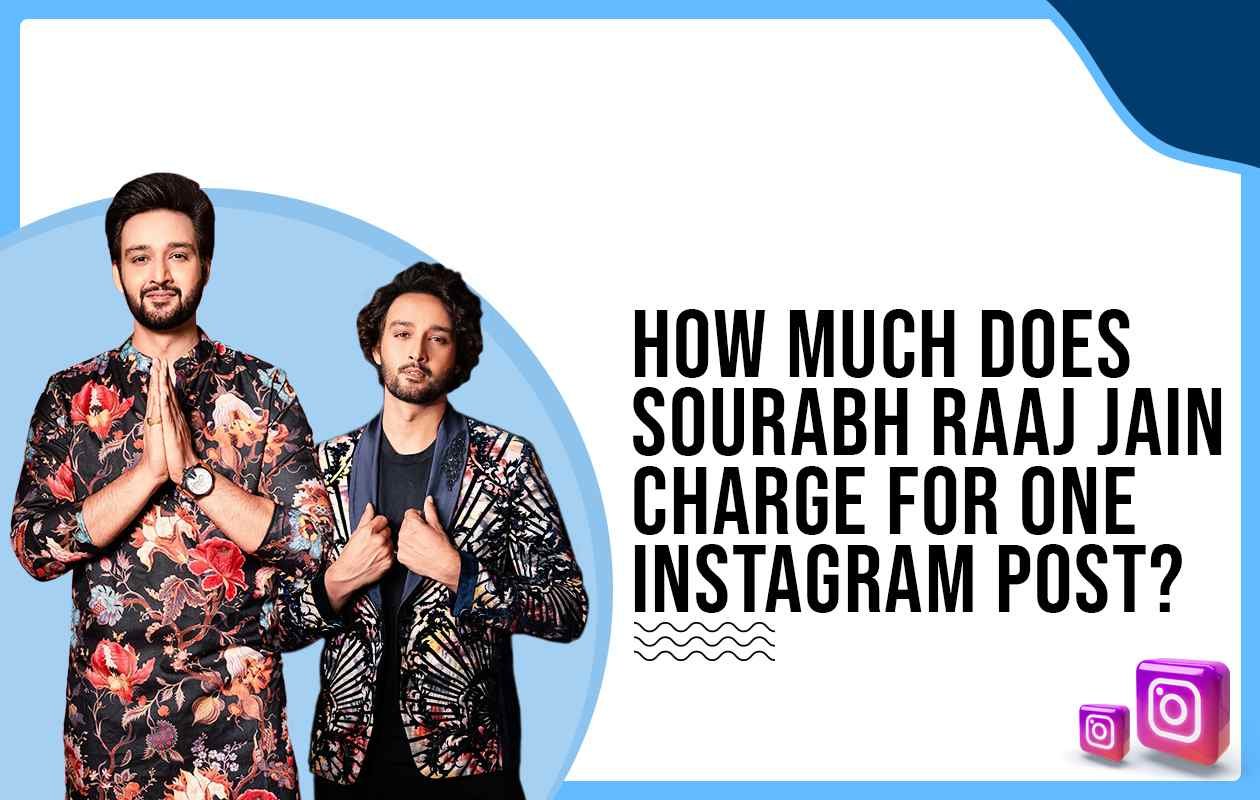 How much does Sourabh Raaj Jain charge for One Instagram Post?
In the vast realm of Hindi television, there exist only a few actors who leave an indelible mark on the hearts of the audience with their extraordinary talent. One such versatile performer is Sourabh Raaj Jain, an Indian actor who rose to fame with his iconic portrayal of Lord Krishna in the epic TV series, Mahabharat. Since then, he has become a household name, adored and admired by millions of fans nationwide.
---
Sourabh Raaj Jain's Early Life, Mythological Shows, Nach Baliye, and More
Sourabh Raaj was born on December 1, 1985, in New Delhi, India. He grew up in a nurturing environment, which encouraged his creative pursuits. Despite being held in a non-filmy background, Jain's passion for acting was evident from a young age, and his family supported him wholeheartedly in his endeavors. His career-defining moment came when he bagged the role of Lord Krishna in the 2013 mythological drama, Mahabharat.
The show was an instant hit, and Sourabh's portrayal of the divine character received widespread acclaim, earning him a dedicated fan following across the country. It proved to be a turning point in his career and opened up new doors of opportunities for him. After that, he showcased his versatility by taking on various challenging roles in different TV shows.
He got praise for his portrayals of Lord Shiva in Mahakali—Anth Hi Aarambh Hai and Lord Vishnu in Devon Ke Dev…Mahadev. His fame also includes the television programs Kasamh Se, Uttaran, Chandragupta Maurya, and Patiala Babes. He dated Riddhima Jain for three years, and after that, he married her in 2010. Together, they took part in the Nach Baliye 9 program. Hrishika and Hrishiv, twins, were born to the couple on August 21, 2017.
---
Sourabh Raaj Jain's Instagram, Reality Shows, Cinema, and Fame
Sourabh's popularity transcends traditional media. He actively engages with his fans through social media platforms, particularly Instagram. His official Instagram boasts an impressive following of 2 million, where he shares glimpses of his personal life, behind-the-scenes moments, and updates about his projects. Sourabh Raaj Jain's Instagram charge for one Instagram post is-
Instagram reel- 2lac – 5lac
Instagram story- 90K – 3lac
Instagram static- 1lac – 3lac
Instagram carousel- 90K – 4lac
In addition to his television success, Sourabh Raaj Jain also made a mark in the world of films and reality shows, he ventured into Bollywood and regional cinema with promising performances. Khatron Ke Khiladi 11 (2021) and Nach Baliye 9 (2019) included Jain as a contestant. Also, In the historical drama Panipat, he portrayed the character of Rohan Kanade, adding depth and charisma to the film.
The talent and dedication of Sourabh Raaj Jain have not gone unnoticed. His exceptional performances have garnered him numerous accolades and awards from the industry and the audience. Some of the notable honors include Best Actor awards for his portrayal of Lord Krishna in Mahabharat and recognition for his performances in various television series.
---
Trivia or Amazing Facts about Sourabh Raaj Jain
Along with his mother, Jain has practiced Buddhism since he was a young child.
He is of the Jain caste and practices Hinduism.
Throughout his days in Mumbai, he was often rejected by the TV program producers because of his big height, which made it difficult for them to find a companion opposite him.
At Noida's Ashley Lobo's Academy, Riddhima Trisal and Sourabh first crossed paths.
Sourabh is known to have Claustrophobia, which is the fear of being confined to a small space or room.