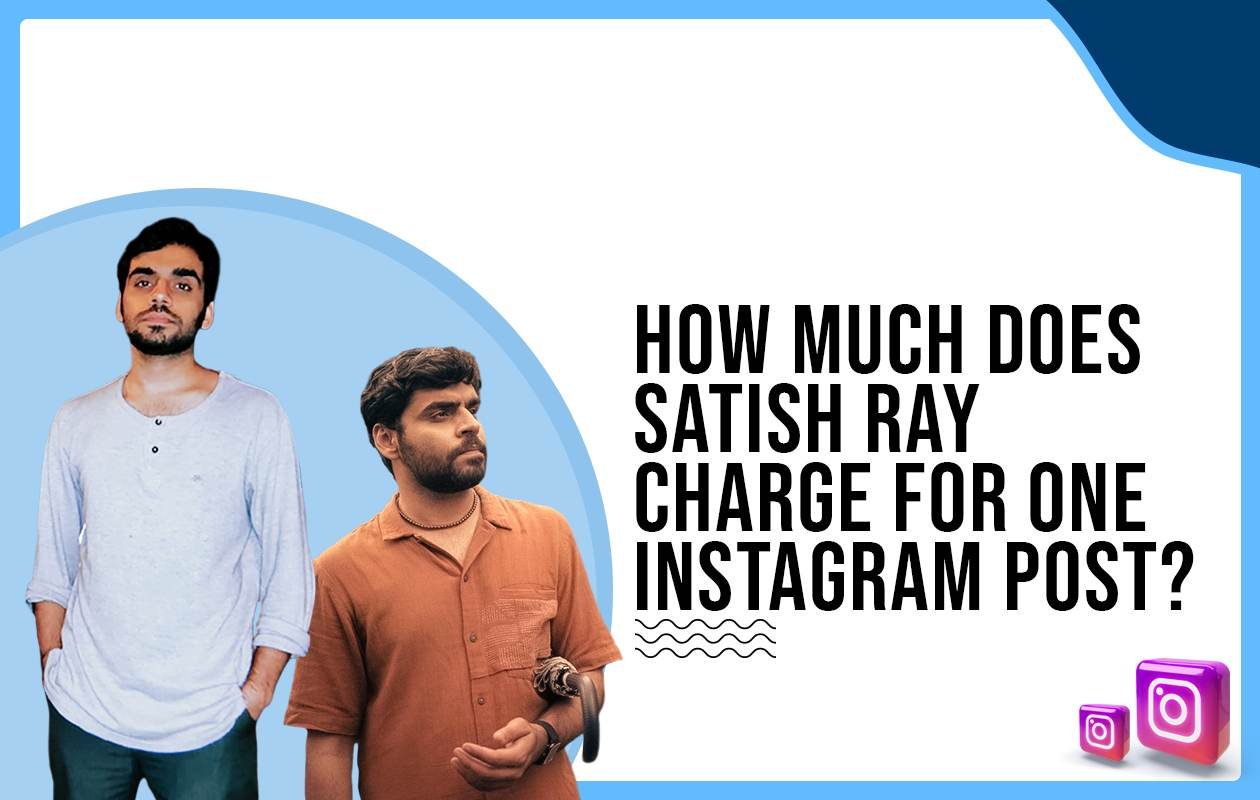 How much does Satish Ray charge for One Instagram Post?
Satish Ray, a talented actor, and social media star, has quickly risen to fame with his captivating performances and engaging online presence. With a unique blend of talent, charm, and authenticity, Satish has amassed a considerable following on various social media platforms.
Alpha Pandey and Imaandar Sharma are two well-known personas played by Indian actor and social media sensation Satish Ray. He portrayed Siddarth in TVF's critically acclaimed Panchayat Season 2. He also operates a YouTube account where he posts amusing skits and satirical videos.
---
Satishray birth, schooling, career struggle, and more
Satish was born and raised in Chapra, Bihar. He took his education in a Bihar school where there were no basic amenities like a washroom. Satish claimed that he had to go nearly 5–6 kilometers to get to school and that, up until the tenth grade, he had to study by lantern. He also asserted that he had won the state's top score in the 10th exam. Satish claims that he was drawn to films during his transition between the ninth and tenth grades. After receiving an engineering degree, he moved to Mumbai.
He traveled to Mumbai and applied for positions at numerous production companies, but he had to wait hours for an appointment. In the meantime, he found work writing questions for the gaming app Loco. Satish began living at a PG in Versova while working for the Loco gaming app; however, this job quickly turned toxic for Satish because his manager was extremely abusive. In the meantime, he received an email from the TVF for an interview, where he had applied for a writer's post during his fifty-day stay at his friend's place.
---
Satish Ray's Instagram, YouTube, and TVF debut
Satish Ray is a famous actor and social media personality, and he is very much active on Instagram with his daily life content and funny reels, with a follower count of 732K. Therefore, Satish Ray's Instagram charge for one Instagram post is-
Instagram reel- 40K – 90K
Instagram story- 30K – 80K
Instagram static- 30K – 80K
Instagram carousel- 25K – 70K
At the start, he created the "Back Bencho" YouTube channel in 2014, where he posted humorous videos with his buddies. However, the channel was not successful. 2015 saw the publication of a Satish-penned piece in the Bhojpuri newspaper "Self Respect." Later, he wrote the storyline for the well-known "TVF" series "Celebrities in College: Kangana." He also created a second YouTube channel in 2019 under the name "Satish Ray", where he posts his videos. In these videos, he performs as "Imaandar Sharma," a character that is well-liked by the viewers.
---
Trivia or Amazing Facts about Satish Ray
Even though he intended to be an actor, Satish claims that when he initially arrived in Mumbai, he presented himself as a writer.
He claims that his father, who read a range of Hindi literature, taught him how to write.
Satish is very fond of dogs.