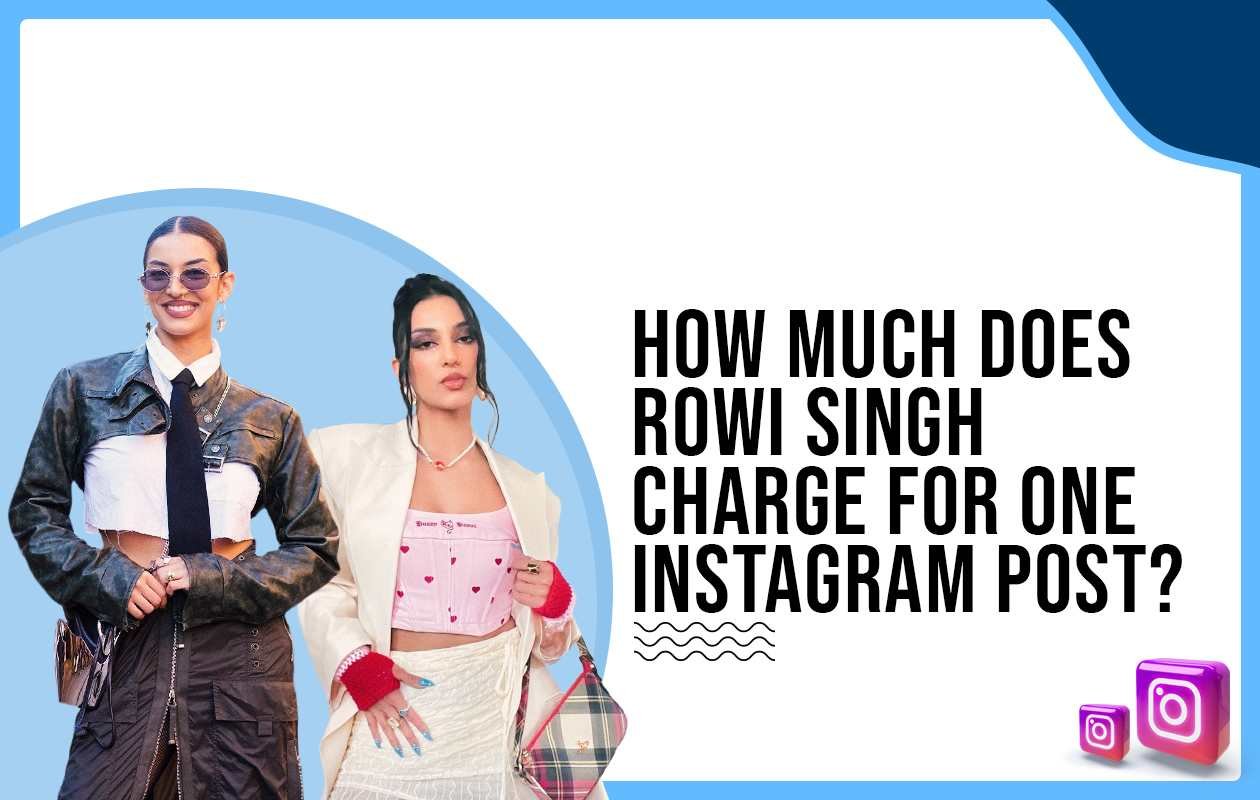 How much does Rowi Singh charge for One Instagram Post?
Rowi Singh stands as a beacon of inspiration and empowerment in the ever-evolving world of beauty and creativity. The hailing journey from Sydney, Australia, Rowi embodies the harmonious fusion of colour, culture, and self-expression. As a proud Indian-Australian woman, her artistry transcends traditional boundaries, and her brand values of inclusivity and creativity have solidified her place as a revered beauty influencer and artist.
---
Rowi Singh's Birth in Sydney, Education, Diverse Collaborations, and More
Rowi was born and raised in Sydney, but her family relocated to the US when she was five or six. After spending three years in Connecticut, she moved to Singapore. Rowi then returned home and completed high school in Sydney. Born into a vibrant Indian-Australian family, Rowi Singh's upbringing was steeped in diverse cultures and traditions.
As a child, she exhibited a creative flair that would later blossom into a remarkable career, driven by her passion for makeup, self-expression, and inclusivity. As an influential artist and beauty influencer, Rowi Singh's brand reflects her beliefs and values.
Rowi's influence extends to diverse collaborations with brands that share her values of creativity and inclusivity. Collaborations with brands like Smirnoff Australia, Dyson Australia, MAC Cosmetics, and The Iconic have showcased her skills and highlighted her role as a trailblazing influencer driving positive change within the beauty and creative industries.
---
Rowi Singh's Instagram, Podcast, TheArtive, Fame, and Recognition
Singh's Instagram profile is a visual testament to her journey and artistry. She takes her 404K followers on a colourful and culturally enriched journey through her posts. Each look and post tells a story of empowerment, self-discovery, and the beauty of embracing one's uniqueness. Thus, Rowi Singh's Instagram charge for one Instagram post is-
Instagram reel- 40K – 90K
Instagram story- 30K – 80K
Instagram static- 30K – 80K
Instagram carousel- 25K – 70K
Rowi's commitment to giving back to the creative community is reflected in her podcast, "It's a Creator's World (And We're Just Living In It)." She delves into the creative industry through insightful conversations, sharing her experiences, challenges, and perspectives. This platform provides aspiring artists with a wealth of knowledge and inspiration to navigate their journeys.
Rowi's advocacy for inclusivity and diversity extends to her Instagram account, @TheArtive. Through this platform, she passionately spotlights artistic talents, particularly those belonging to people of colour. By providing a space for artists to showcase their work, Rowi fosters a sense of belonging and amplifies voices that deserve recognition.
Trivia or Amazing Facts About Rowi Singh
In August 2012, she began posting swimming and daily life images on Instagram.
Many brown artists and activists have influenced her, including Jameela Jamil, Rupi Kaur, Hasan Minhaj, Tan France, and Mindy Kaling.
In November 2018, she participated in Camp Flog Gnaw as a social media influencer.
In October 2018, she published a picture of herself and Rihanna on Instagram during a Fenty Beauty event.