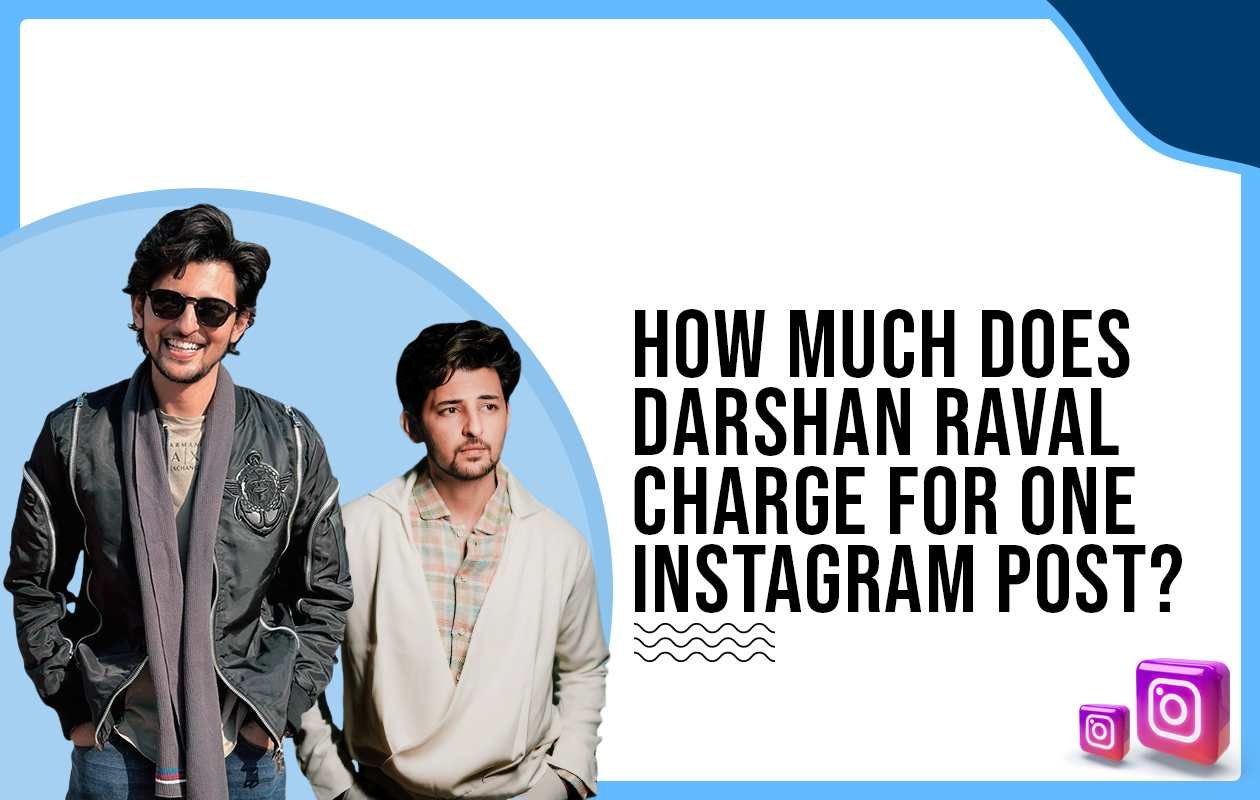 How much does Darshan Raval charge for One Instagram Post?
Darshan Raval, a name that resonates with music lovers across India, has established himself as a multifaceted talent in the music industry. With his soulful voice and exceptional songwriting skills, he has touched the hearts of millions. From his humble beginnings to becoming a renowned singer and composer, Darshan's journey is nothing short of inspiring.
---
Darshan Raval's Early Life, India's Raw Star, Singing in Diverse Languages, and More
Before Darshan made his mark in the entertainment industry, Darshan Raval faced academic challenges and was eventually expelled from college due to poor academic performance. His journey to musical stardom began in 2014 when he participated in the reality show "India's Raw Star" and emerged as the first runner-up.
One significant factor in Darshan's initial success in the Bollywood industry was the support of renowned musician Himesh Reshammiya. Their collaboration paved the way for some memorable musical compositions. As of 2023, Darshan Raval has released a plethora of chart-topping songs in various languages, including Hindi, Gujarati, and Telugu.
Darshan Raval's discography boasts numerous hits that have left a lasting impression on music lovers. Some of his notable works include "Ek Ladki Ko Dekha Toh Aisa Laga," the foot-tapping "Chogada," and "Kheech Meri Photo." These songs have not only gained immense popularity but have also showcased Darshan's versatility as a singer and composer.
---
Darshan Raval's Instagram, Singles, Times Most Desirable Men, Gujarati Music, Awards, and Fame
Darshan Raval's Instagram profile (@darshanravaldz) serves as a hub for connecting with his extensive fan base. With 17 million of followers, he shares glimpses of his personal life, musical endeavors, and engaging content that keeps fans hooked. Thus, Darshan Raval's Instagram charge for one Instagram post is-
Instagram reel- 5lac – 10lac
Instagram story- 4lac – 8lac
Instagram static- 3lac – 5lac
Instagram carousel- 2lac – 4lac
Darshan's albums and singles have consistently topped music charts, making him a prominent figure in the contemporary music scene. His single, Tera Zikr, was the one that made Darshan Raval a media sensation. It received more than millions of views and was the most popular song.
He was ranked No. 45 in The Times Most Desirable Men in 2017, a testament to his rising fame and popularity. Additionally, he has received the Transmedia Gujarati Screen and Stage Award for Best Male Singer, further solidifying his status as a respected artist in the Gujarati music industry.
Trivia or Amazing Facts About Darshan Raval
Darshan used to sing as the lead singer for his college band DipZip.
He used YouTube lessons to learn how to play the guitar.
A Gujarati family is where Darshan was raised.
His mother is a housewife and his father, Rajendra Raval, is a writer.