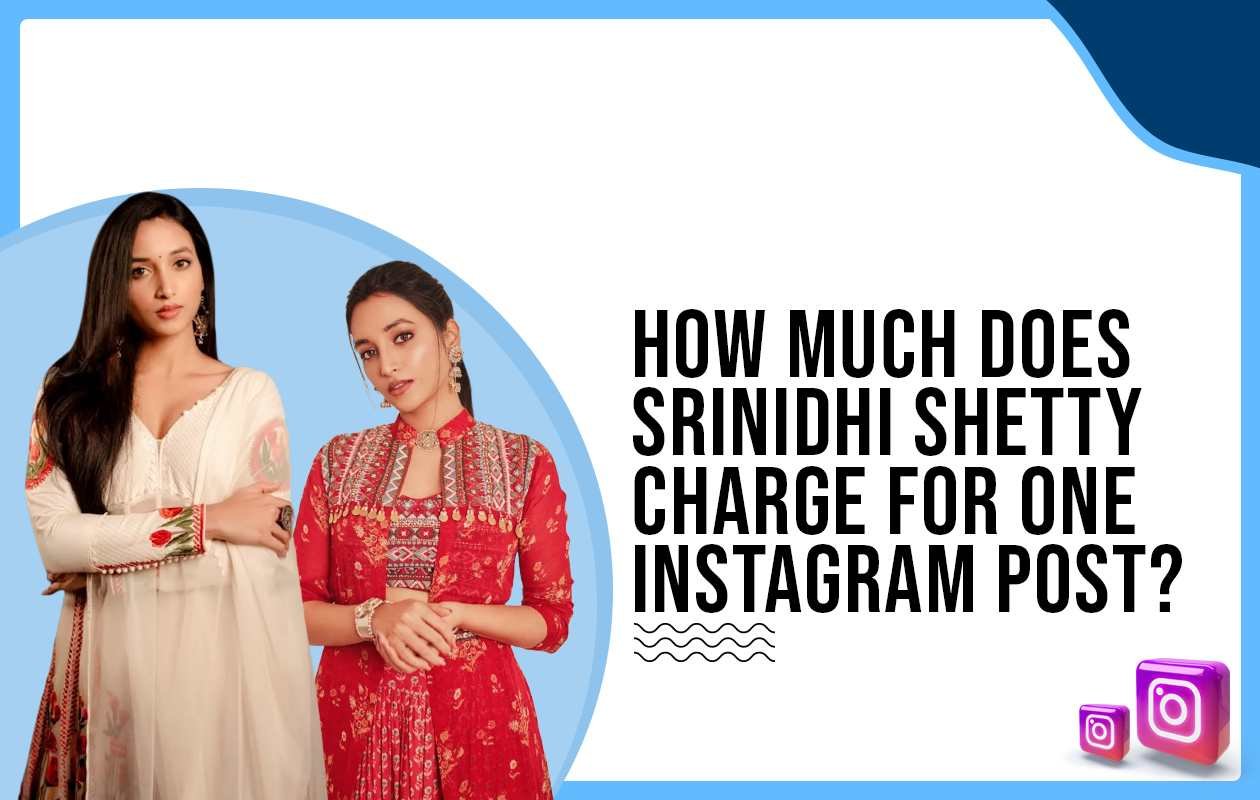 How much does Srinidhi Shetty charge for One Instagram Post?
Srinidhi Shetty, a name resonating with elegance, talent, and grace, emerged as a celebrated actress and a beacon of beauty and charm. Srinidhi has etched her name in the sands of time as the second Indian to clinch the prestigious Miss Supranational title in 2016.
Beyond her remarkable triumph in the pageantry world, she has astounded audiences with her powerful performances in the top-grossing Kannada action films K.G.F: Chapter 1 and its sequel, K.G.F: Chapter 2.
---
Srinidhi Shetty's Early Life, Pageantry Trimphs, Accolades, and More
Born on October 21, 1992, Srinidhi Ramesh Shetty was nurtured in the embrace of a culturally rich Bunt family. Her educational journey began at Sri Narayana Guru English Medium School and she completed her pre-university course at St. Aloysius Pre-University College. She attained a Bachelor of Electrical Engineering degree from Jain University in Bangalore.
Srinidhi's affair with the limelight commenced as she shone in the Clean & Clear-sponsored Fresh Face contest in 2012, marking the inception of her journey into the world of glitz and glamour. Her participation in various beauty pageants, including Miss South India and Miss Diva, paved her path to the crowning glory of Miss Supranational India in 2016.
Her captivating smile and photogenic face not only garnered accolades but also led her to win the prestigious Miss Supranational 2016 title, making India proud. Her exceptional talent and undeniable charisma have earned her various accolades, including the SIIMA Award for Best Actress – Kannada for her role in K.G.F: Chapter 2.
---
Srinidhi Shetty's Instagram, Stepping into Cinema, Breakthrough and Blockbusters, and Rising Recognition
Srinidhi Shetty's journey is not confined to the silver screen; she commands a substantial presence on social media, particularly Instagram, with 5 million followers, where her vibrant posts and engagement with fans underscore her influence and connection in the digital realm. Thus, Srinidhi Shetty's Instagram charge for one Instagram post is-
Instagram reel- 5lac – 10lac
Instagram story- 3lac – 4lac
Instagram static- 3lac – 5lac
Instagram carousel- 2lac – 4lac
Srinidhi's foray into the cinematic universe unfolded with the 2018 Kannada blockbuster K.G.F: Chapter 1, where she essayed the role of Reena Desai opposite Yash. Her portrayal of a headstrong and determined character resonated with audiences, contributing significantly to the film's colossal success at the box office, grossing a staggering ₹250 crore.
In 2022, she reprised her role in the sequel, K.G.F: Chapter 2, showcasing her versatility as an actress. Despite varying critical reviews, the movie emerged as one of the highest-grossing Indian films globally, securing its place in the annals of cinematic success. Srinidhi also marked her Tamil debut with the film Cobra alongside Vikram, further broadening her horizons in cinema.
Trivia or Amazing Facts About Srinidhi Shetty
Srinidhi hails from a Mangalorean family deeply rooted in the essence of Tuluva culture.
She was a software engineer at Accenture before her modeling career.
Her mother died when she was in the tenth.
When Srinidhi was a college student, she was an NCC cadet.