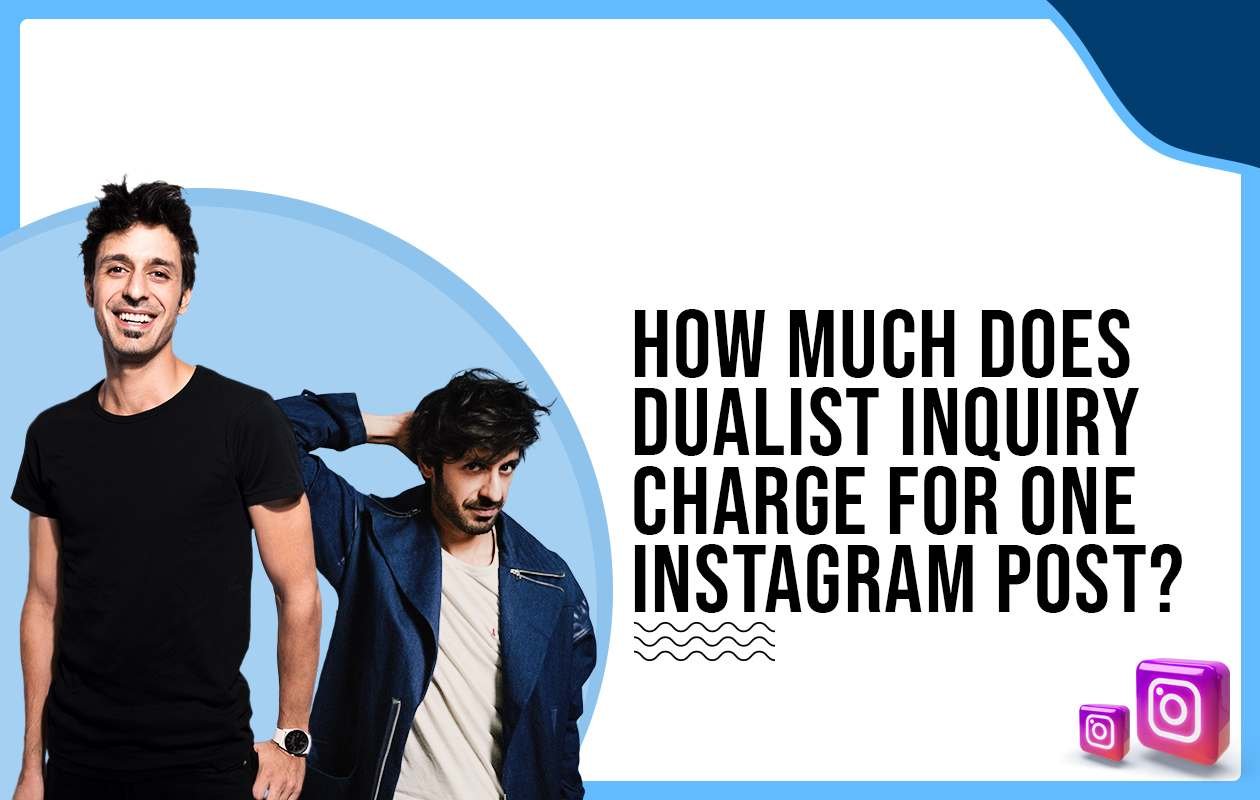 How much does Sahej Bakshi charge for One Instagram Post?
Sahej Bakshi, widely recognized by his stage name Dualist Inquiry, is a celebrated musician, guitarist, record producer, and electronic music composer from India. His groundbreaking work in the EDM (Electronic Dance Music) genre has established him as one of the country's foremost electronic music talents.
Dualist Inquiry has created a unique musical identity that resonates with audiences worldwide with a distinctive style that blends genres and incorporates diverse influences. He has been one of the few Indian composers producing electronic dance music.
---
Sahej Bakshi's Music Education, Early gigs, Debut Albums, and More
Born in 1987, Bakshi attended The Doon School in Dehradun. He subsequently obtained a scholarship in 2005 to pursue a bachelor's degree in music at the University of Southern California's Thornton School of Music. Then he enrolled in a filmmaking study at the Prague Academy of Performing Arts, i.e., a Film and TV School.
In 2010, Bakshi started his career by joining the Imaad Shah-fronted alt-rock group "The Pulp Society." He performed at The Great Escape Festival in 2011 as Beardyman and DJ Shadow's opening act. His debut EP, "Dualism," released in 2011, garnered critical acclaim and introduced audiences to his distinct sound. Fusing elements of glitch-hop, electronica, and Indian classical music, the EP showcased Bakshi's ability to blend diverse sonic influences seamlessly.
In the following years, Dualist Inquiry released several singles and EPs, including "Doppelgänger," "Blitzkrieg," and "Temple." Each release highlighted his evolving style, incorporating intricate melodies, infectious beats, and captivating soundscapes. His tracks, such as "Qualia" and "You & Me," became instant hits, solidifying his position in the Indian electronic music scene and attracting an international fan base.
---
Sahej Bakshi's Instagram, Nominations, Music Festivals, and Forbes 30
Through Sahej's Instagram (@dualistinquiry), he provides glimpses into his creative process and announcements regarding new releases and performances with 40K followers. Thus, Sahej Bakshi's Instagram charge for one Instagram post is-
Instagram reel- 10K – 40K
Instagram story- 5K – 30K
Instagram static- 5K – 50K
Instagram carousel- 5K – 30K
Dualist Inquiry's contributions to the Indian electronic music landscape have not gone unnoticed. His innovative approach and groundbreaking sound have earned him widespread recognition and numerous accolades. He was nominated for the prestigious MTV Europe Music Awards in the Best Indian Act category in 2013, further cementing his status as a leading figure in the EDM genre. In 2017, Bakshi was part of Forbes 30 India's list of Under 30.
David Guetta, Fatboy Slim, Basement Jaxx, KOAN Sound, and Hexstatic are just a few of the notable foreign producers and DJs who have chosen him as their favorite opening act when visiting India. He has also performed abroad, opening for Beardyman and the illustrious DJ Shadow at the Great Escape Festival (2011) and Berlin Music Week (2010).
He has frequently performed in some of the best clubs in the country, such as blueFROG, CounterCulture, High Spirits, and The Living Room. The NH7 Weekender, Sunburn, Invasion Festival, Sulafest, BASS Camp Festival, and India Bike Week are just a few of the festivals he has performed at. Additionally, college festivals have featured headliners at Sympulse Festival (Symbiosis, Pune) and Saraang Festival (IIT Chennai). 
---
Trivia or Amazing Facts about Sahej Bakshi/ Dualist Inquiry
Sahej originally began writing his songs when he was 15 years old.
His dad's vintage records and cassette tapes from the 1970s, 1980s, and 1990s served as an introduction to music.
Sahej grew up listening to bands like Simon and Garfunkel, Dire Straits, and Def Leppard. After teen, he got into punk rock and slightly harsher music like Rage Against the Machine.
The Fender Telecaster is his favorite guitar.
Arjun Vagale, a techno producer pushing the boundaries for other Indian producers for more than ten years, is one Indian musician Sahej genuinely looks up to.
Dualist Inquiry has done over 150 gigs in the past two years.