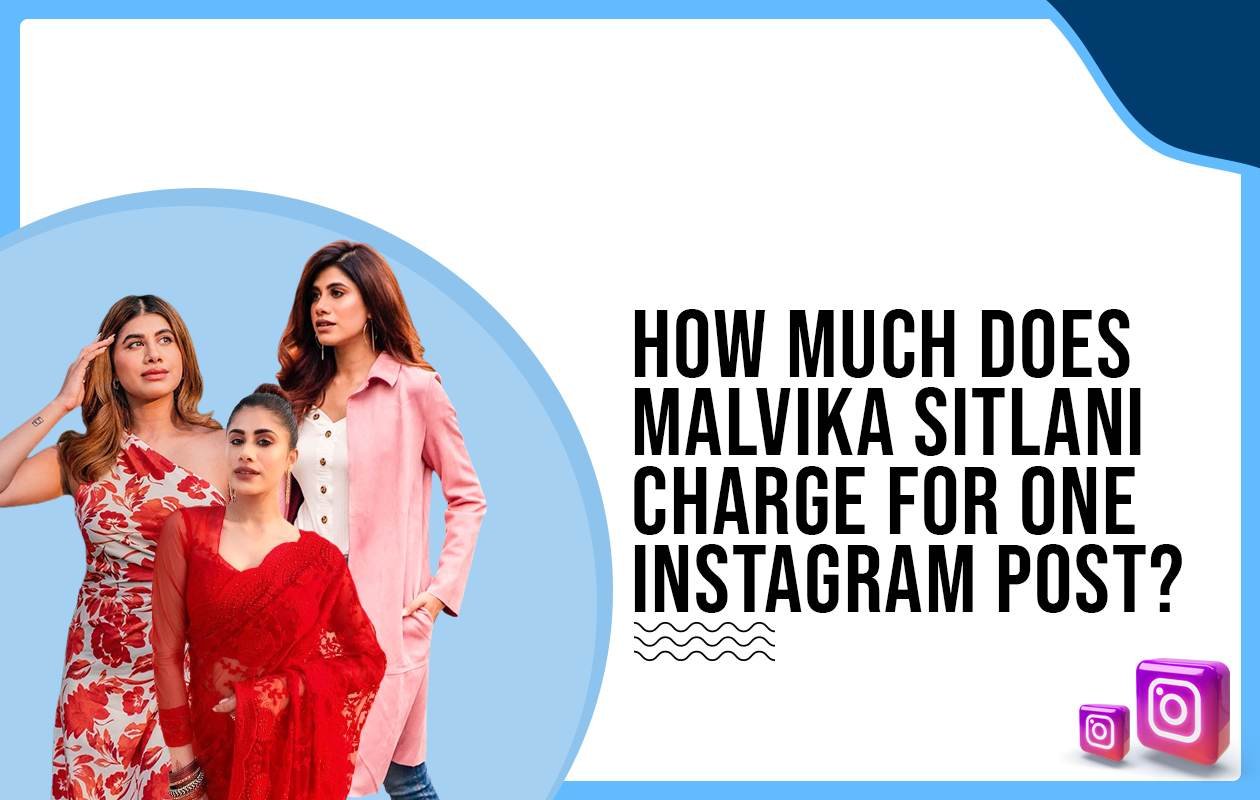 How much does Malvika Sitlani charge for One Instagram Post?
In the ever-evolving world of beauty and fashion, certain individuals shine as beacons of inspiration, setting trends and leaving an indelible mark on the industry. One such luminary is Malvika Sitlani, a name that resonates strongly within beauty, modelling, and content creation. From gracing the silver screen to captivating audiences through her makeup prowess on YouTube and enchanting followers on Instagram, Malvika's journey is a testament to the power of passion and determination.
---
Malvika Sitlani's Early Life, YouTube Channel, Captivating Videos, and More
Malvika Sitlani Aryan was born in Dubai on 01 August 1992. Her sign is the lion (Leo). She resided in Dubai until she entered grade two before relocating to Mumbai. She attended Mumbai's Bai Avabai Framji Petit Girls' High School for her education. She studied Bachelor of Mass Media at Mumbai's R. D. National & W. A. Science College.
Malvika launched a YouTube channel in 2015 and posted several cosmetic tutorial videos named 'Malvika Sitlani.' This platform allowed her to share her expertise, passion, and creativity in makeup and beauty. Through meticulously crafted tutorials, product reviews, and insightful tips, Malvika has amassed a dedicated following that eagerly awaits her every upload.
---
Malvika Sitlani's Instagram, Movie Breakthrough, Modeling, Beauty Contests, Fame, and Recognition
Beyond YouTube, Malvika's Instagram feed is a visual chronicle of her life, adventures, and artistic expressions. With an eye for aesthetics, she curates a captivating array of images that showcase her personal style, beauty experiments, and glimpses of her everyday life. Thus, Malvika Sitlani Aryan's Instagram charge for one Instagram post is-
Instagram reel- 40K – 90K
Instagram story- 30K – 80K
Instagram static- 30K – 80K
Instagram carousel- 25K – 70K
Malvika Sitlani's multifaceted talents extended beyond beauty and blogging when she graced the silver screen in the Hindi film 'Meri Pyaari Bindu (2017). Her portrayal of Ayushmann Khurrana's girlfriend garnered attention and added another dimension to her growing portfolio. This cinematic foray further showcased her versatility and marked a significant milestone in her career.
Malvika has served as a model for several print ads and taken the runway in several fashion shows. She started working as a model in 2011. She competed in "Femina Miss India 2012," and she took home the prizes of "Pune Marriott Femina Miss Congeniality Model" and "PCJ Femina Miss Timeless Beauty." She even competed in the TV contest 'India's Next Top Model' 2015.
Trivia or Amazing Facts About Malvika Sitlani
Malvika has a tattoo of 'Believe' with a heart inscribed on her left forearm.
Jenifer Caroline, her mother, is a former model and food blogger.
Jake, her younger brother, is a YouTuber and the creator of the creative agency "Crash Boom Bang."